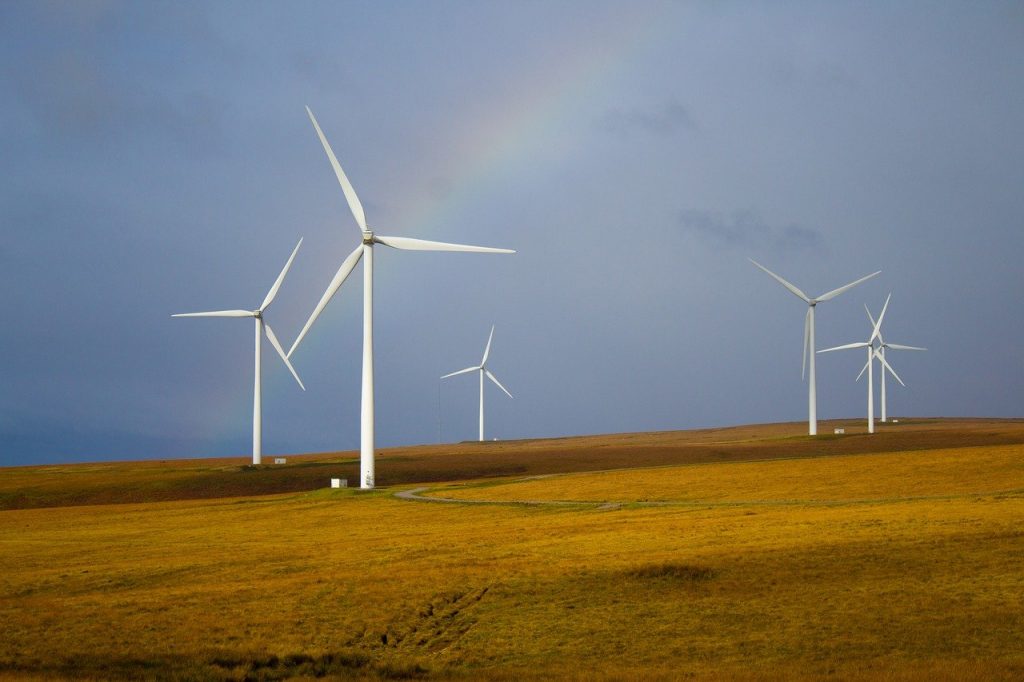 If there is one light not even Eskom can switch off in South Africa it is the sun. No matter how dark the night, the sun will rise tomorrow. This force of nature is one sure thing we can bank on, even when our economy is downgraded to junk status!
Our economy may be shipwrecked but nothing on earth can stop the South Easter in its tracks. It is not for nothing that its Southern tip is known as the Cape of Storms.
This holds good news
The South African poet, C. Louis Leipoldt, said in one of his lyrical poems about the beauty of our natural environment 'Dit is die maand Oktober, die mooiste, mooiste maand!' (It is the month of October, the most beautiful, beautiful month!)
Eskom finally signed off (after 2 years of delays) on 27 wind and solar projects as part of the Renewable Energy Independent Power Producer Procurement Programme (REIPPP). We can expect an additional 2 300 MW to be added to Eskom's struggling grid over the next 18 months.
Yes, this has been the worst year in recorded history of SA in terms of load shedding. Yes, some analysts say the timing of Cyril Ramaphosa's recent letter to South Africans urging policy reform is just a ploy to lure investments. But it is October. Spring has sprung. I think we can afford a measure of cautious optimism.
Let us bask a little in the glow of some positive facts
Sunshine through my window

The annual 24-hour global solar radiation average for Mzanzi is about one and a half times that of certain parts of the USA, and about double that of Europe and the United Kingdom. We receive an average of 2,500 hours of sunshine per year.

It means that this local resource has the potential of being one of the highest in the world. Incidentally, it is estimated that it will require only 3000 km² of land to meet South Africa's demand. Apart from a few urban areas, South Africa is sparsely populated, making this a viable option.
Shooting the breeze

Though not beset by the strongest winds in the world, South Africa's long, unbroken western coastline makes wind power and excellent choice. Towards this end, the Western Cape has been putting the South Easter to good use. It has implemented multiple wind farms, which generate significant amounts of energy. Twelve wind farms went into lockdown during their construction phase and could only resume activity during late May. This cost the teams over 50 days of work.

The slowly spinning 50-metre-long blades attached to 80-metre-high shafts which generate the electric energy are mesmerising. Though stronger winds create a larger output in terms of energy generated, constant wind is more important. The turbine farms can produce energy when the wind is blowing between 13 – 90 km/h. I have often wondered why no one has recognised this value-added business opportunity: rent out meditation mats by the hour from which to view these giants.
The good news
Because of our sunny nature, it is postulated that in terms of infrastructure spend, the same plant in South Africa can produce up to 20% more electricity than a European counterpart. Prices of land-based solar energy systems are indeed dropping. So much so that a typical investment can be paid up in five years.
Under normal conditions, it takes roughly 18 months to construct wind and solar farms. Compare this to South Africa's latest two fossil-fuel powerplants Medupi (the 8th largest in the world, building started in 2007) and Kusile (the largest in the world, building started in 2008). Medupi is not yet operating at full capacity and Kusile, which was supposed to be fully operational by 2018, is now only expected to come completely online by the end of 2023. Apart from many years beset by delays and astronomical budget overruns, there have also been numerous allegations of corruption.
It has been tried and tested
Harnassing wind and solar energy do not rely on new or untested technologies. The introduction of solar power plants has already stimulated the economy and has already created jobs. Studies have shown that this sector offers excellent reskilling and upskilling opportunities. It is especially relevant in our economic context where our ageing fossil fuel burning powerplants are reaching the end of their lifespans.
The best locations for wind and solar plants are mostly provinces that are sparsely populated, have little self-sustaining industry and that requires a great deal of financial support from national departments. These farms bring infrastructure and economic and social benefits to the area.
Does this sound too good to be true? Well, here is one example. As a condition to secure the licence for the farm, one company had to build a school, a hospital and supply sustainable income streams for a couple of thousand people. The farm exists today and has made good on its promises. This is what we call sustainable development.
The bottom line
The pressure is on to do something about our greenhouse gas (GHG) emissions (our is higher than the global average). As it stands, South Africa's geriatric coal plants have 30 000 MW daily capacity, WHEN and IF these are running optimally.
On the one hand, research shows that our energy demands will most likely rise and double by the year 2025. On the other, solar and wind energy can generate eight times our present needs. It does not take a genius to see that this is the way to the future.
The reality is that even if we wanted to, we could not source funding to build more fossil fuel-burning generators. Climate threat activists have opened our eyes to the consequences of doing so and funding is in any case universally not available. However, there are considerable amounts of funding available in international pension funds and investment firms like Blackrock that will only invest in green projects like alternative energy source development. This means that, if we play our cards right, we could even do this without costing the South African taxpayer a cent.
Only it is not that simple
There has been resistance from unions who fear job losses and from fossil fuel producers who fear a loss in market share. Coal mining has long been a mainstay of employment for the unskilled and semi-skilled working-class majority in South Africa. There are powerful private and public economic and political players involved. The Unions stand for a large group of voters. They are powerful in shaping the industry and the political arena. The energy sector has also not been free of corruption and nepotism.
From an infrastructure perspective, the greatest barriers to mainstreaming alternatives to fossil fuel-based energy remain technical innovation, planning and investment. Public expenditure on renewable energy technologies is viewed as prohibitive. This seems even more of a dream when one considers the amount of upkeep, urgent rehabilitation, and repair that the existing power production plants need.
According to the Renewable Energy Independent Power Producers Procurement Programme (REI4P), the cost associated with renewable energy will equal the cost of non-renewable energy by 2030. Continuous technological advances make the supply, transfer, storage and use of these sources of energy easier, cheaper, and more efficient.
From a human capital perspective, much needs to be invested in ongoing education and training. The opportunity to develop staff through education and providing them with more employment options surely is a positive! Yet some stakeholders who prefer to cling to old ways view this with scepticism. Ongoing, sensitive, and appropriate stakeholder engagement and information dissemination at all levels are therefore crucial.
What we desperately need from our leaders
Bringing South Africa in line with the Paris Accord on climate change, of which we are a signatory calls for political will and unity – something that seems to be sadly lacking as in-fighting between factions continue within political parties, strategic plans are not made, are delayed or not followed through and corruption goes unchecked.